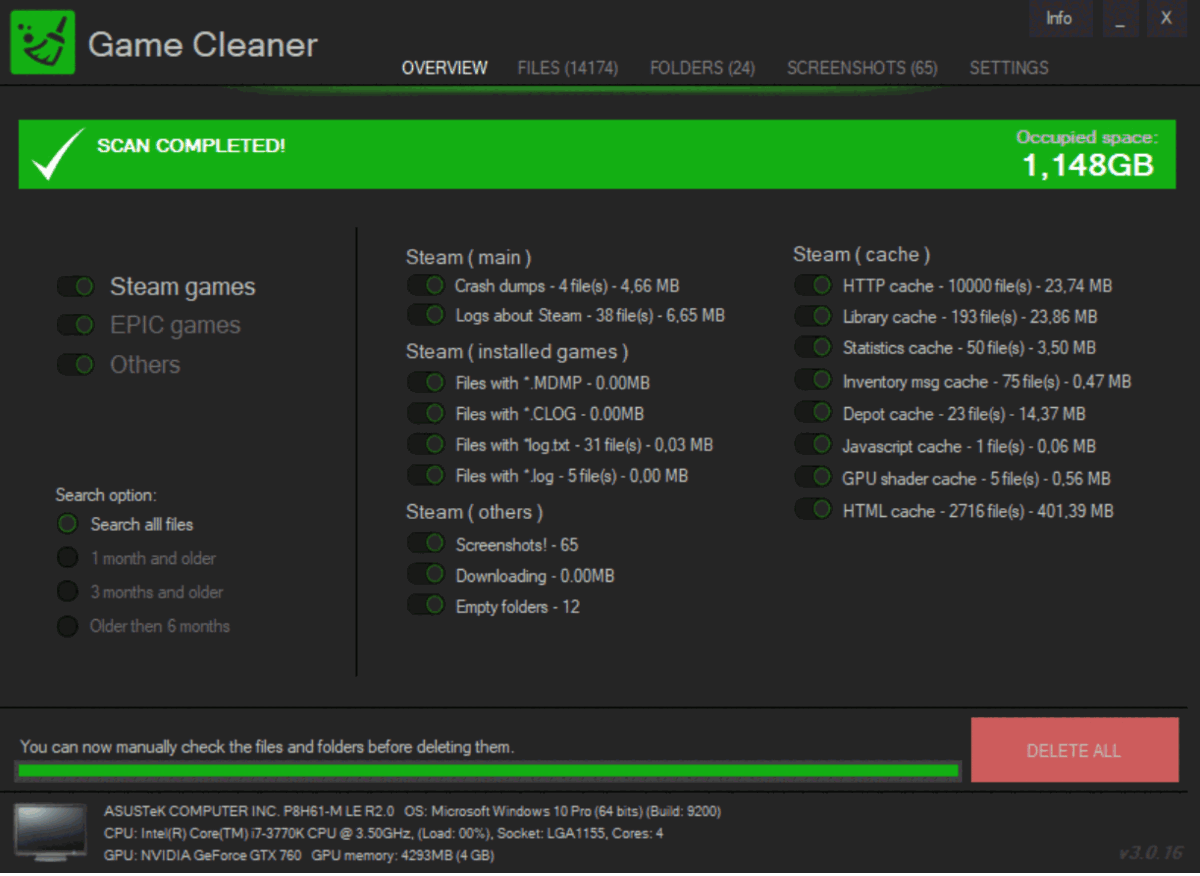 - (Screenshots viewer) Sometimes an index error occurs when there is a duplicate image in game cleaner's images directory. Removing all the images from that directory will solve this problem. (C:\Program Files (x86)\PeusensSoftware\GameCleaner\images)
- Now it's more clearly visible which screenshots are selected.
- Changed the spacing between screenshot boxes.
- Shows filesize from selected items under files listbox and gives total selected size.
- Iconbox not showing correct image after changes are made in settings tab.
- Created an overview window that appears after the data is deleted.
- Now the checkboxes above the screenshots turn off during and after deletion.
- Now filepaths are checked for double entries.
- Now it's possible to save the three main slider-button settings.
- Now the removal of items from the list is restricted to 250 items because it takes to long to remove 1000+ items from the listbox at once.
- The buttons in settings-tab now change color on mouse hover.
- Added a manual save button to save custom filepaths.
- Added new option in EPIC games (common redistributables packages).
- Added GOG Galaxy 2.0 to the cleanup options.
- Added Origin games to the cleanup options.
- Added possibility to close the GalaxyClient and Origin applications when GameCleaner starts.
For best performance Game Cleaner needs administrator rights.